Insights for Sustainable Agriculture at Scale
HabiTerre provides in-depth intelligence for agricultural land, including crop, water, nutrient, and carbon, from aboveground to belowground. From soil organic carbon (SOC) and greenhouse gas (GHG) emissions quantification to farmland history and early in-season yield forecasts, our insights are transforming the agricultural industry.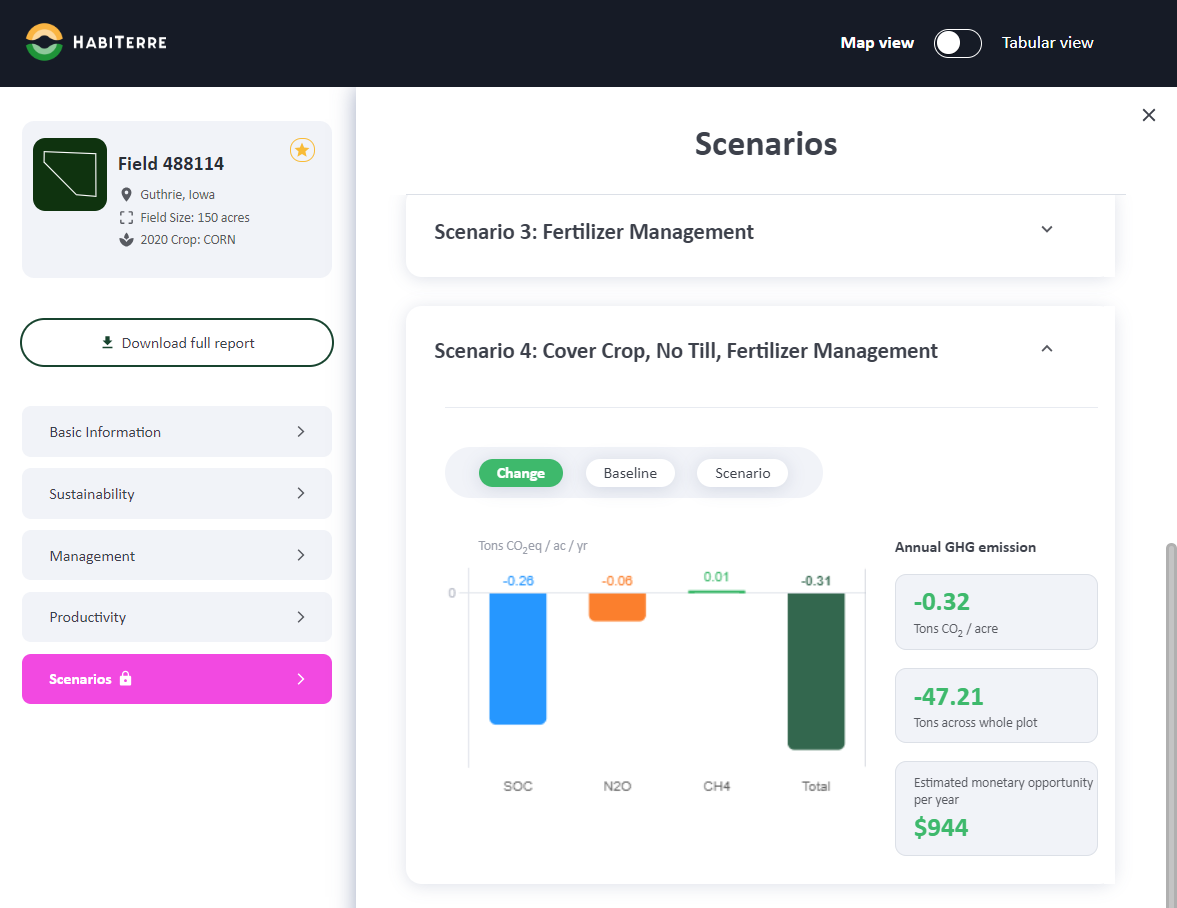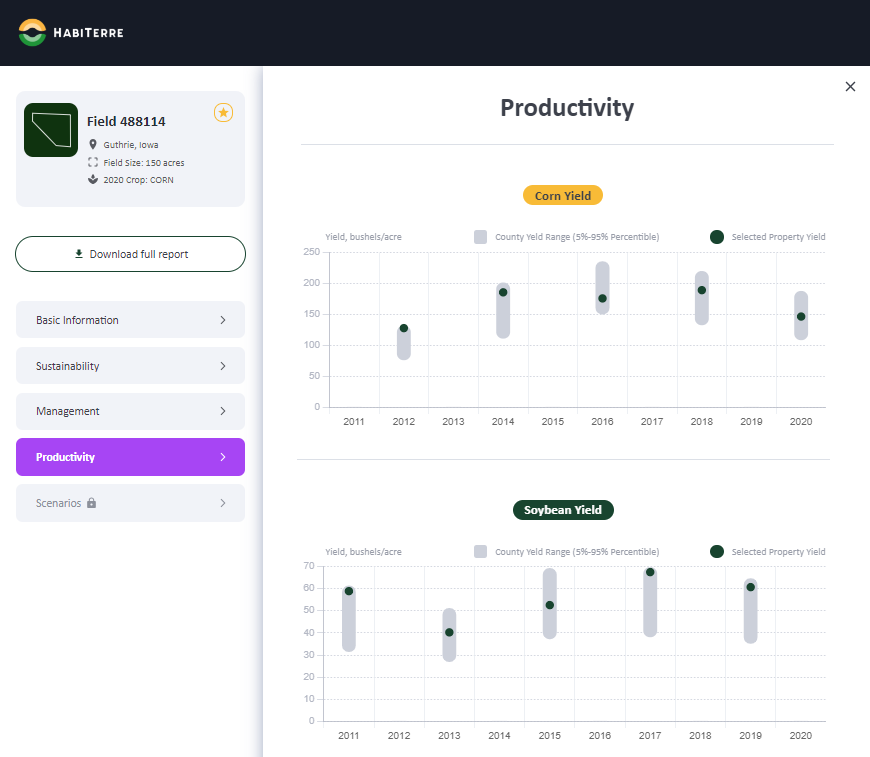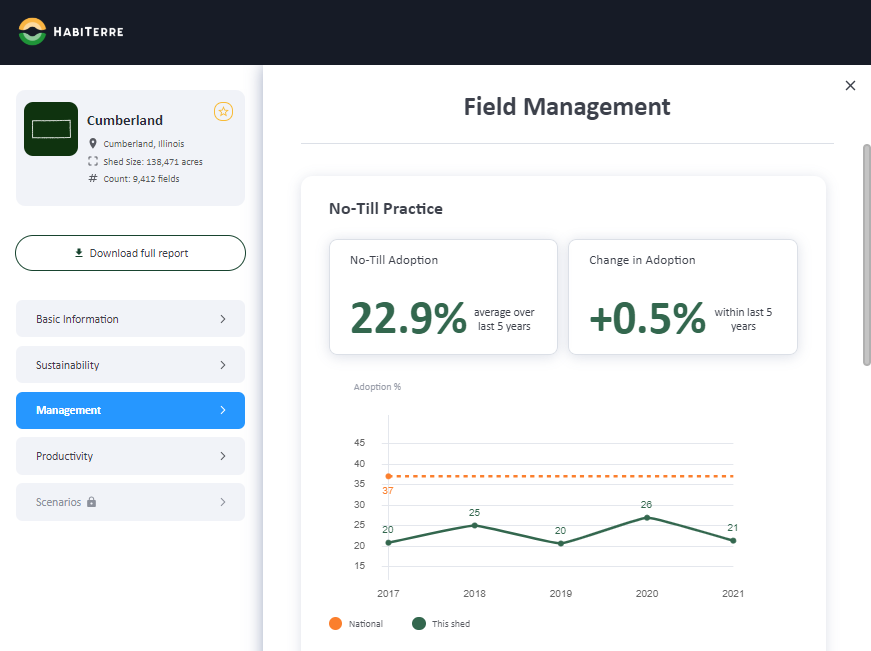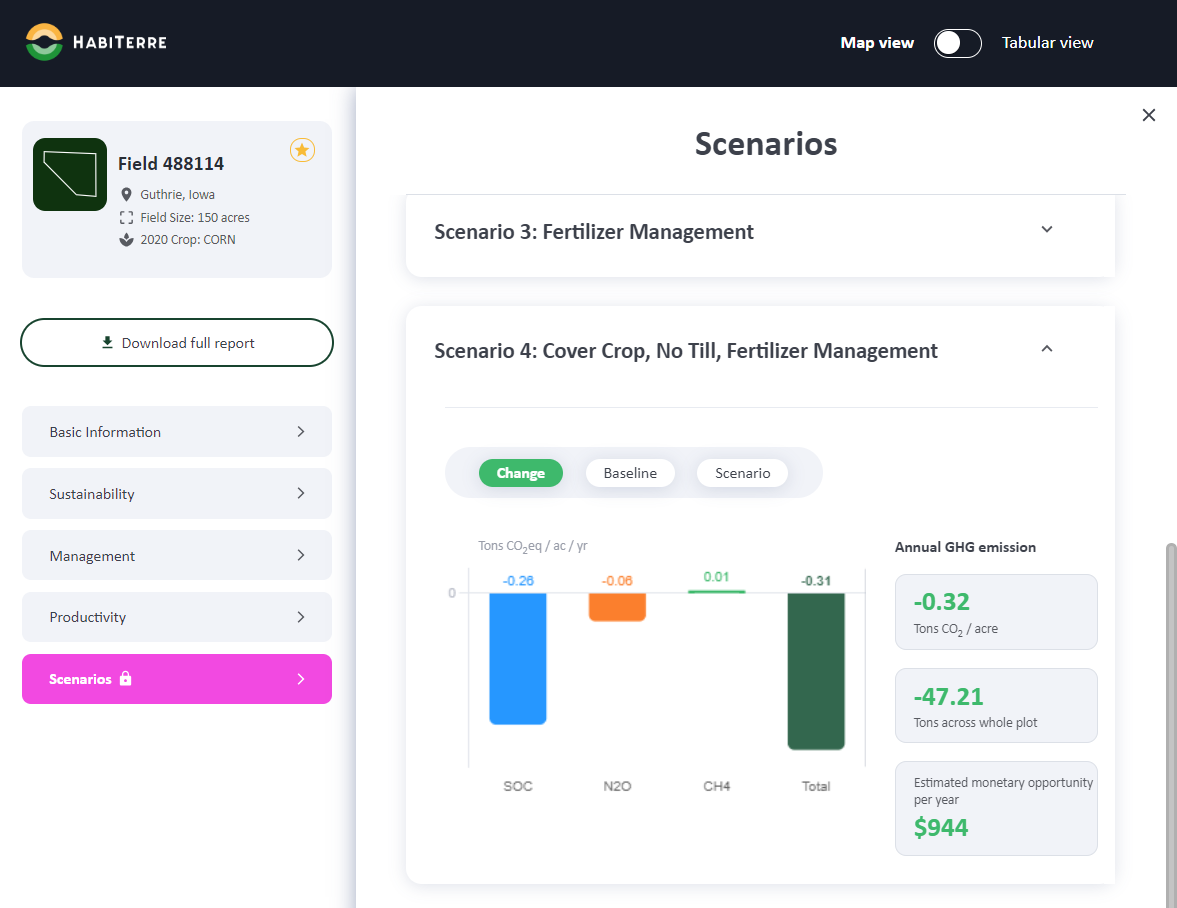 Scope 3 GHG Emission Quantification
Full Net-GHG Calculation Including SOC, N2O, CH4
Baseline & Historical Farmland Calculations
Monitoring & Verification of Farm Management Practices
Scenario Forecasting
HabiTerre's System-of-Systems Approach
HabiTerre uses a patented System-of-Systems approach for our solutions. With this approach, we're able to better estimate year over year soil carbon flux. We still utilize physical measurements like soil sampling but with a reduced dependence on these measurements, because we're tracking overall inflows and outflows of carbon to the system rather than trying to compare carbon stocks over time.
Built with Scale in Mind
By reducing the need for manually gathered data through advanced remote sensing capabilities and the ability to ingest data from a wide array of sources as both inputs and constraints to our model, HabiTerre is able to ensure modeling outputs represent real-world outcomes.
For accuracy, all of our work starts at the field level, but through the power of AI-enhanced pipelines, we are able to model millions of acres in the time it takes to go collect a few hundred acres worth of measurement data.
This production system perspective also means we can quantify other aspects like yield and nutrient uptake and loss pathways.
Full Net-GHG Calculation
All of this combines to help quantify other important environmental outcomes like nitrous oxide and methane emissions, and nutrient losses that impact water systems.